Monthly Update!
…our warrior lies helpless on the ground in front of the five-headed dragon (continuation from the last update). A futile battle! A level one warrior never stood a chance against the final enemy of the campaign: Tiamat – The Marketing Monster. But as darkness slowly surrounds him and the dragon looms over its prey, a hand covered in light reaches out and manages to pull the warrior away to safety. The warrior looks up and sees a female Viking ally who has agreed to help – a badass druid with her two animal companions (a fluffy cat and a dog). In the distance, you can hear another companion approach to help – the bard known for singing about Pokémons on his travels.
I guess that's a quick update on what has transpired regarding marketing my book. Thankfully, many kind and helpful people are willing to lend a hand and spread the word about my book. You can see June's review of the book here (on Instagram): https://www.instagram.com/p/CgmZqyaIEkM/
I've established that promoting the book is a lot of work, so let's leave this depressing topic and focus on something else. I have ordered illustrations from several talented people on Fiverr and have now received everything – some of which I have already shown on Instagram.
But let's take a closer look at one of them – the Tzarwolf.
An excerpt from the book:
…something ominous. A deep rage with an intent to kill. It was getting closer. Frantic eyes searched around him, but there was nothing there. His knees started shaking.
What is this feeling?
A low rumble came from above. He instinctively jumped away from the rock. His eyes widened as he looked up. On top of the rock, a giant beast with black fur and fiery orange eyes glared down at him. Garon started to crawl away in fear as he heard the beast roar. The beast crouched down, and Garon barely avoided its attack by jumping to the side.
The Tzarwolf! Run!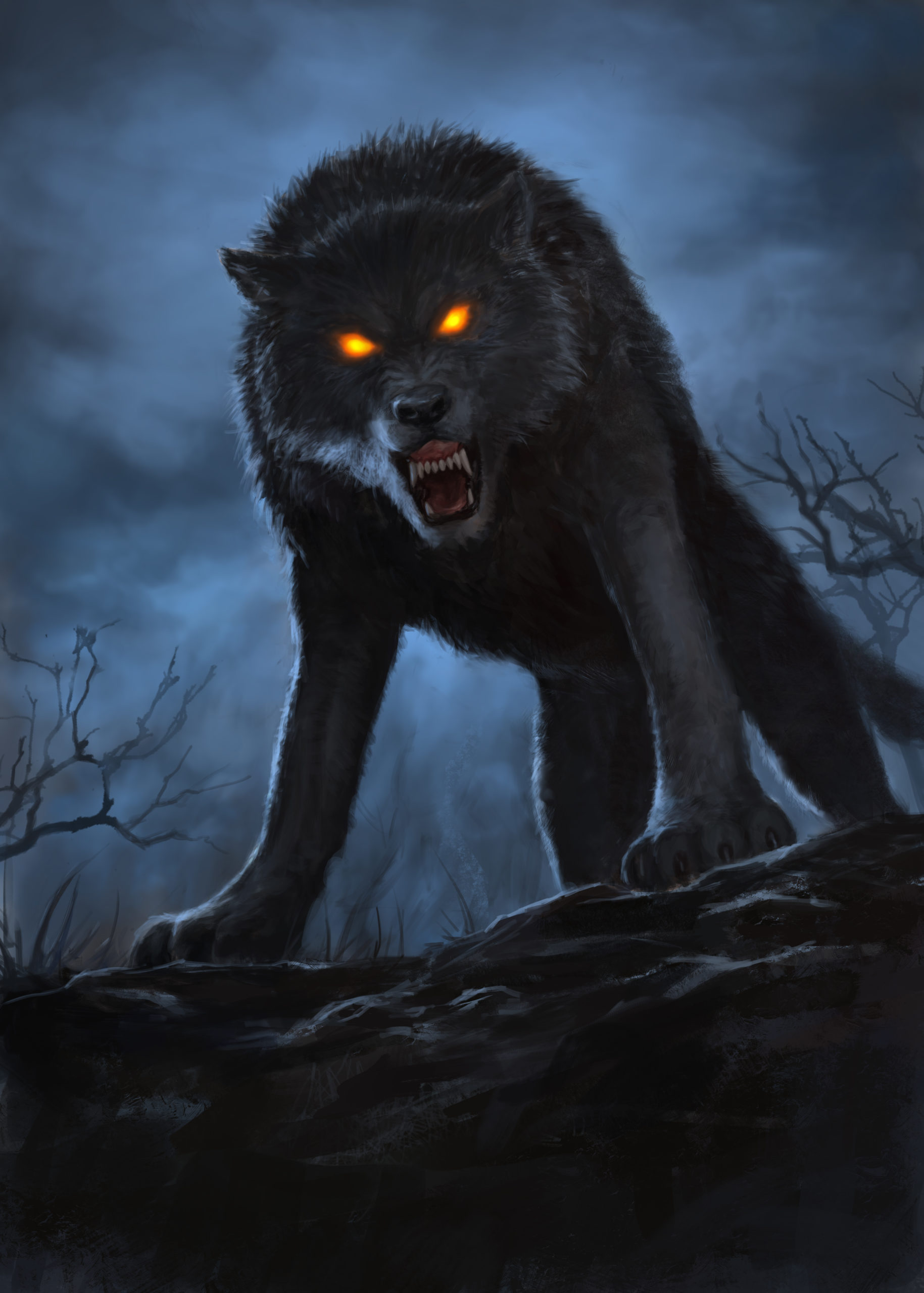 I love this one! Just look at it!
I feel the artist (oleg_andro on Fiverr) nailed the atmosphere of the scene I gave him (I guess you must read the book to figure out which scene it is – despite having an excerpt from it). The Tzarwolf looks just as fearsome as he should. It is known to be hostile and vicious, but as with many things, we humans often form an opinion (a negative one) about something only because we may not understand or know what it is. It can be hostile, but the people in the book perceive it as such because it mirrors their hostility towards him – and like most animals, it goes into defense. In the book, we see another side of the wolf, and I hope you get to know him and like him as much as I do. 
Regards
Alexander Sotberg
An honest soul and proud nerd